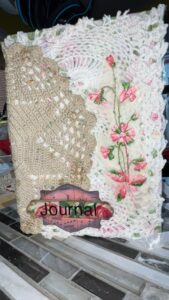 Welcome to my neglected blog.  Life has a way of side tracking plans.  The saying "if you want to hear God laugh, tell him your plans" comes to mind.
I really don't want to "adult" today. However, recent circumstances have put me squarely in charge of getting my birth mother into a nursing home.  I am a list maker, that skill is coming in handy.
Back to the project.  Using the newer  Eileen Hull full size journal die.  Click Eileen's name to visit Amazon to purchase the die.
I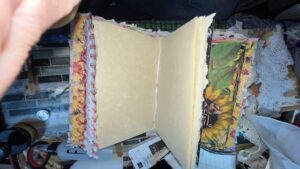 Eilleen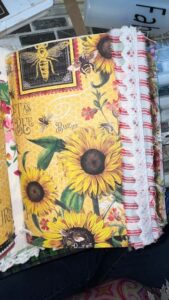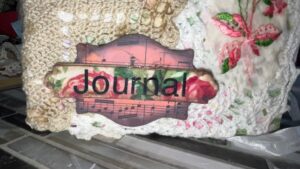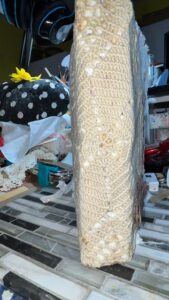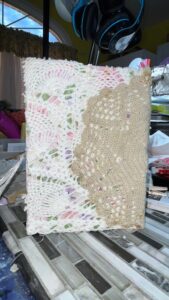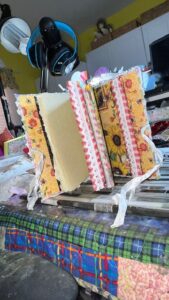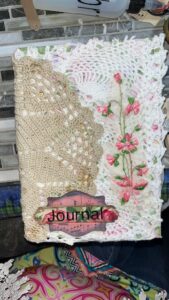 The cover was covered with a scrap of fabric then layered with various laces, trims and even the applique is recycled from a vintage handkerchief.
This beautiful journal took more than 12 hours to complete,  a true labor of love.  Now to decide if I'm going to sell it or give it away.
Have a wonderful day!  Until next time, stamp happy and be a blessing!