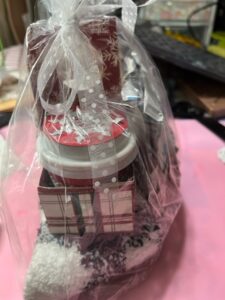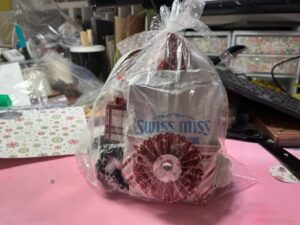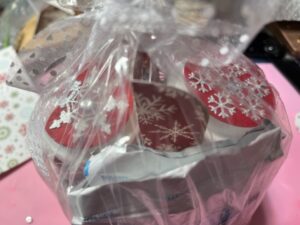 It is amazing how such a simple project can turn into a high end gift great for co-workers, friends and family. They are also great to sell at craft fairs.  At a craft fair I would charge $8-10 each.  They are not difficult to make, just time consuming. 
This is the first time I am trying to attach a power point presentation into a blog post. 
     Click to view the power point slides: Point COVE CRAFTERS Janurary 2022
  Here is the video this project.  It is also in the powerpoint presentaton. 
  For more inspiration and to become part of the Cove Crafters community visit us on facebook.  Other social media links can be found above the main header on this blog post.  
  Contact me directly:  Ms.Rhetta@gmail.com please use subject "Cove Crafters to ensure your email doesn't get stuck in a spam folder.  You may also use the contact us button above.  For my local folks, please call, text or email and I will get you some of these kits to help with the project.  
  As aways, Stamp Happy and be a blessing! Until next time…