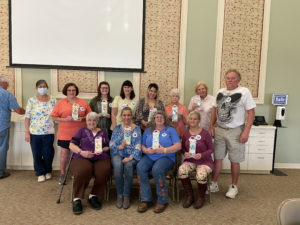 As many of you know from reading my blog and watching my you tube video's I try to live a life of love and service.
Recently I was reminded of those precious teen years when I grew up in an organization known as International Order of Rainbow for girls.  A dear friend invited me to join a facebook group of fellow Rainbow girls.  Such precious sweet memories.  Rainbow girls when the lessons are literally taken to heart and fleshed out in daily living.
One of the mottos (really goals) of the organization is to make good girls, better.  The teaching of the rainbow comes directly for scripture.  Of course in the 30 + years since I left the organization I still remember and can recite those precious lessons. Many of the girls I knew then I know now.  Life time friendships have been forged.  I know only that I am indeed a better person for being part of and taking to heart those precious Rainbow years.
Fast forward, one of my current ministries is to #ShepherdsCoveHospice here in North East Alabama.  I head up a group of folks who make crafts for the patients and families of this organization.  I am blessed beyond measure.  Many hours and financial resources are dedicated to this endeavor. I wouldn't have it any other way.  I thank you, Jesus for the provision of love and service you have granted me!!
Here is a video slideshow of May 13, 2021's Cove Crafters meeting.