Hello friends!
Currently I have a facination with junk journals.  I have been keeping one as a daily journal/log since the beginning of the year.  After making the first one I quickly learned that the journals needed to be monthly otherwise they would be too large.
The current journal I'm working in is the one with the lacy cover.  I really love the feel of this and do not have any dilusions that the book will stay prestine. The smaller journal was made using an #EileenHull sizzix die caed the passport die.  Her scoreboard dies are perfect for crafting on the fly.
A word of learning (Ok… experience is a great teacher) do not cut her dies with more than one piece of scrapbook paper and mat board and always use a crease pad.  Otherwise, the pressure of your die cutting machine will cut through those score marks and make you extremely unhappy.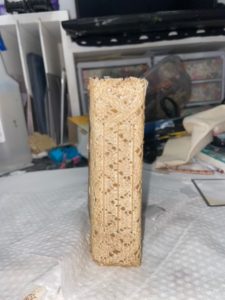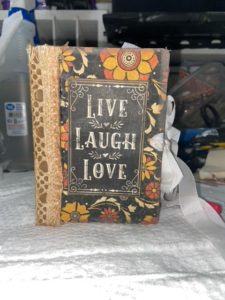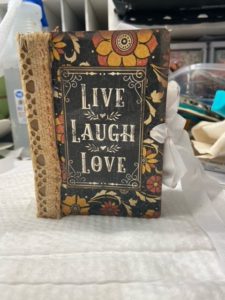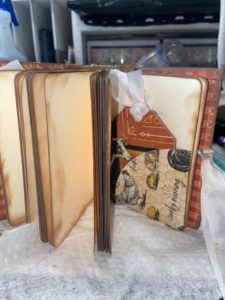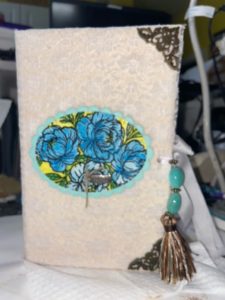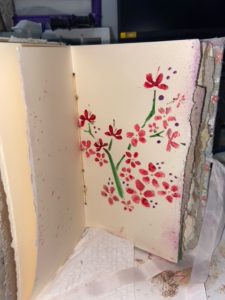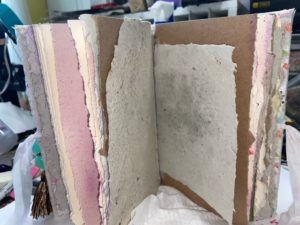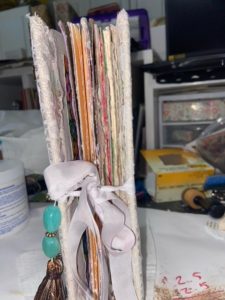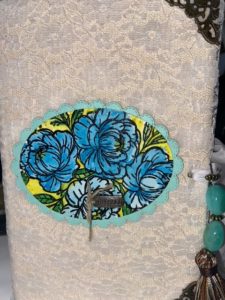 Since I work in my books I tend to add papers, emephera and the like while I am working in the books, making each unique and have such a character!  The paper was hand made using the contents of our paper shredder. Weed out any strings and plastic before making your paper.
Making paper is a messy very textile project and well worth the effort.  It has become a obsession. Stay safe, stay well!
I hope you've enjoyed this post!  Until next time, stamp happy and be a blessing!