One of the largest groups we have had for Cove Crafters rallied on August 12 in the community room of Shepherd's Cove Hospice.  We made 100 post it note stands from acrylic photo frames.
  Our group was joined by four visitors, including #DonnaFeazel, the recipient of the golden mic award from #IC radio. Our group was treated to a meal from #Sante Fe cattle company.
Our next get together will be on Saturday the 11th of September. Please drop by if you're local and help make these adorable wreathes.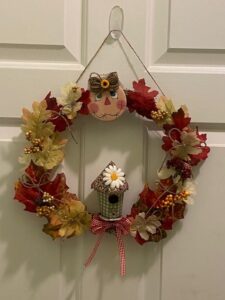 Here are some pictures from the August crafting!  Enjoy!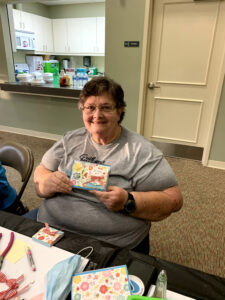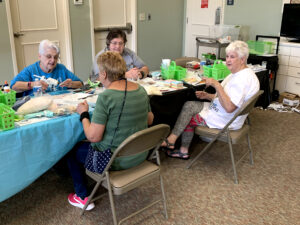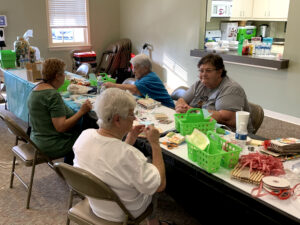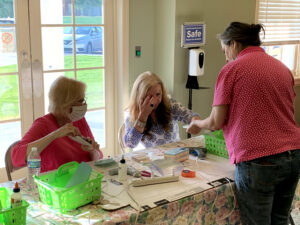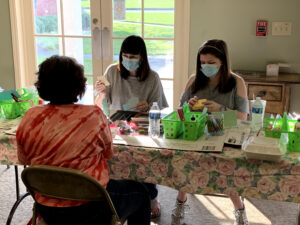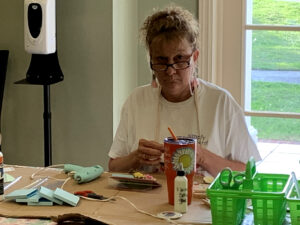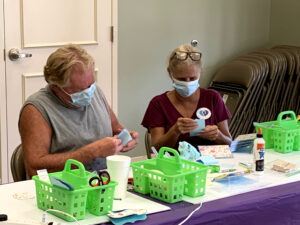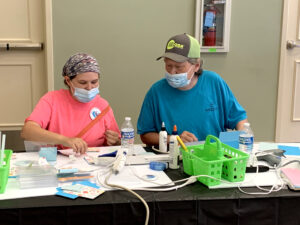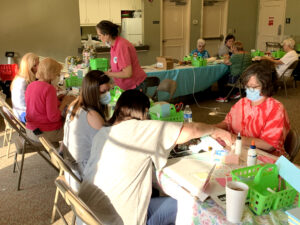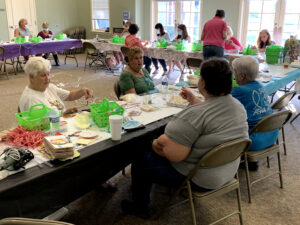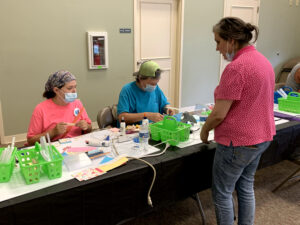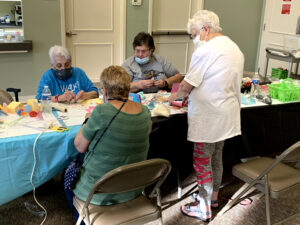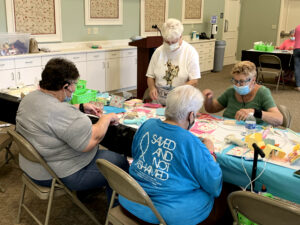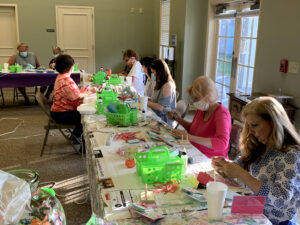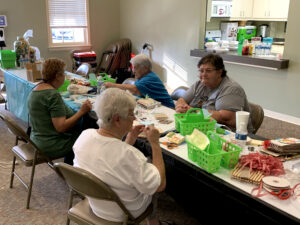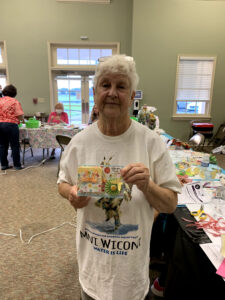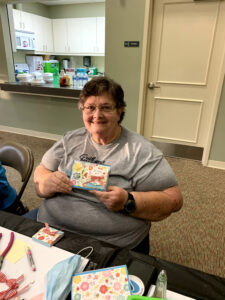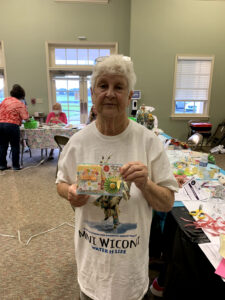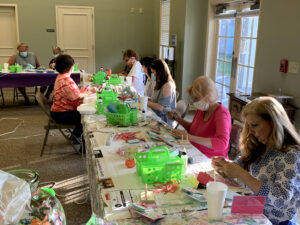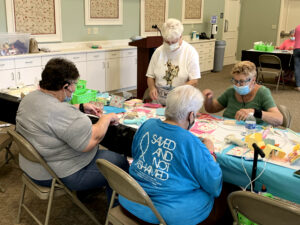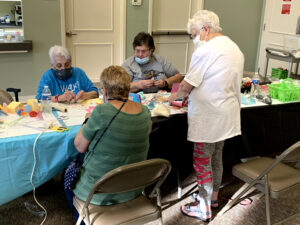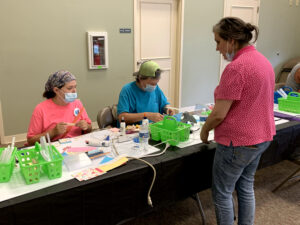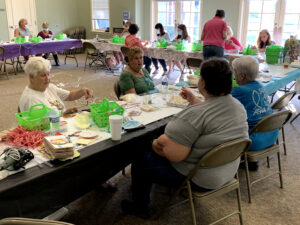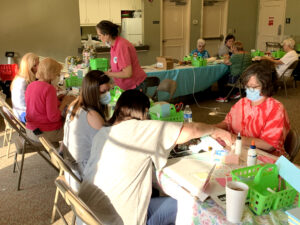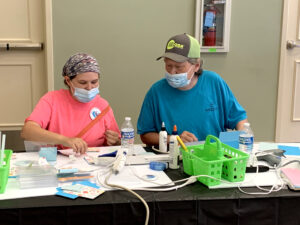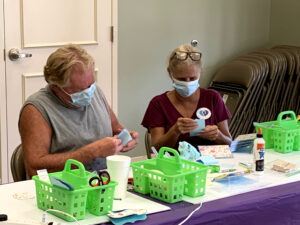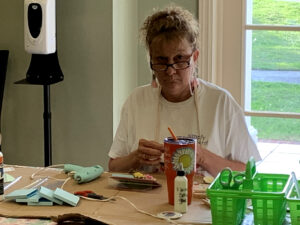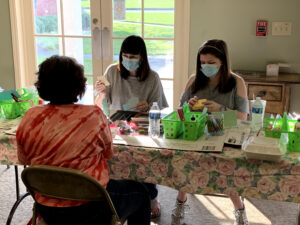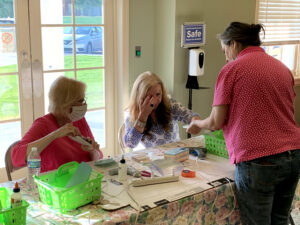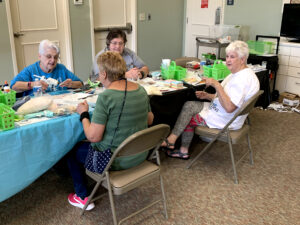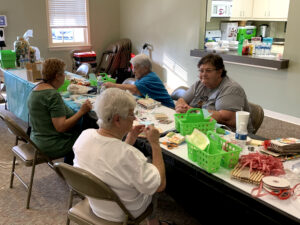 Truth be told, one of my favorite things about leading this group is their willingness and how a project prototype in the end product look so very different.  The wonderful creativeness of each individual and their love shows through.  For more information, please email me directly at Ms.Rhetta@gmail.com please put "Cove crafters" in the subject line so I know your correspondence is not spam. 
  Stamp happy and be a blessing!  In love and service,