I finally broke down and replaced my computer with a new HP Pavilion computer.  I'm frustrated that the Geek squad would or could not fix the old one.  Anyways,
I made this sweet clown card for a child that is having a difficult time.  I used the clown stamp from Pure Innocence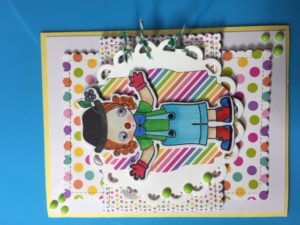 by My Favorite Things.  I hope you will enjoy this card! Let me know what you think.
After being asked numerous times, yes you may send me mail, my address is:
Loretta Rodger
PO BOX 1262
Albertville, AL 35950
Stamp happy and be a blessing!  Until next time!