Congratulations to Linda Hanson! Please contact me through email:ms.rhetta@gmail.com or instant messenger on YouTube.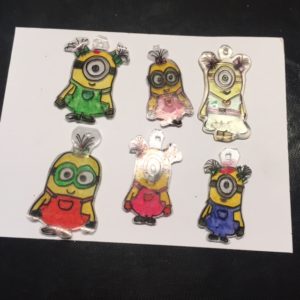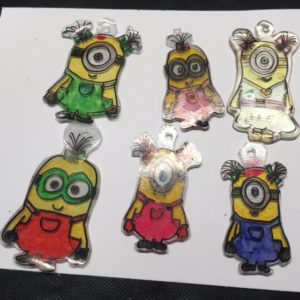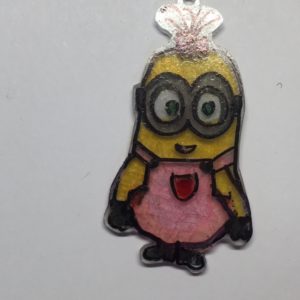 These adorable girl Minions are created using shrink plastic.  For most of the creations I used the Shrinky Dinks brand plastic except for one, I used #6 plastic I recycled from a lid to a disposable casserole dish.  Lucky thing about that is the lid was from a casserole dish I've repurposed to actually shrink the plastic in.
I purchased a small craft clay oven for the purpose.  A heat gun works great for shrink plastic, but the indirect heat of the oven helps them to not curl up as badly when they are shrinking down and keeps them flat when they are finished.
I will post a how to video soon.
Stamp Happy and be a blessing!  Until next time….