<a href="https://www.bloglovin.com/blog/18684273/?claim=bf2tw9jpnw2″>Follow my blog with Bloglovin</a>        Blog lovin update post,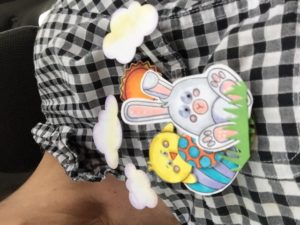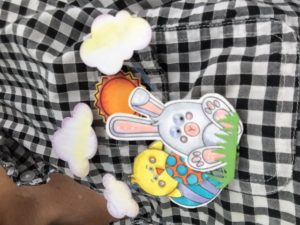 I tried several times to get this photo to turn the proper direction.  As you can plainly see, that didn't work….
I added google eyes to the bunny and chick from my collection.  I even wore this piece today while I was out running errands.  I received many compliments and kind comments.  I may make more of these to sell!  It is getting to be the time of the year to make pins to sale for spring/summer themes.  We'll see what I come up with.
Stamp Happy and be a blessing!