Shrink Plastic is one of my favorite mediums to use in my crafting projects.  Above in the video I show many different shapes used to create these adorable embellishments.
 Simon Says Stamp is a fantastic online store for finding many of your favorite brands. I used their products to make this pin. To make the clouds and sun float above the image, I used some plastic packaging that I cut into thin strips then glued in place on the back of the 2″ button. (Button was purchased from Hobby Lobby).  I also purchased the pin back from them.
The stamps are also from Simon Says Stamp.  Click here for the direct link to purchase them.
If you would like a tutorial on how I made the pin,, please leave me a comment, email me or even send me a private message on YouTube. 
Stamp Happy and Be a blessing.  Until Next time . . . .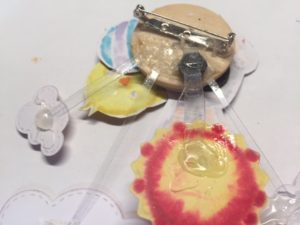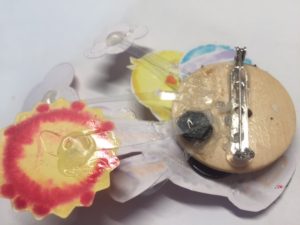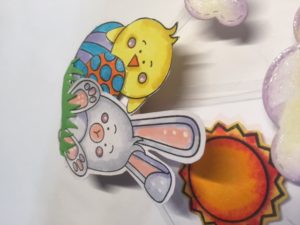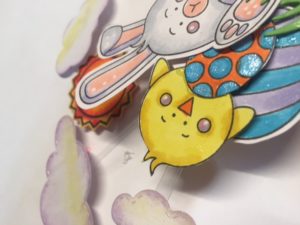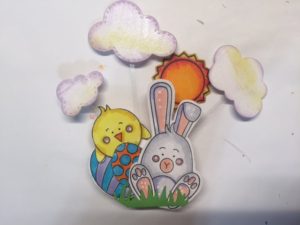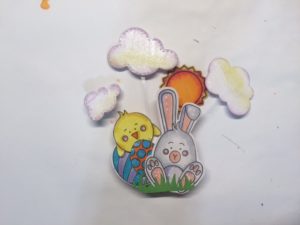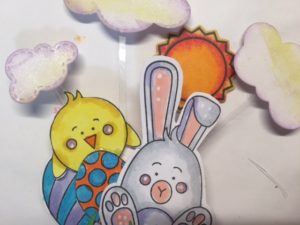 <a href="https://www.bloglovin.com/blog/18684273/?claim=bf2tw9jpnw2″>Follow my blog with Bloglovin</a>