In loving memory of Barbara Ashcraft 12/30/1965 to 12/30/2007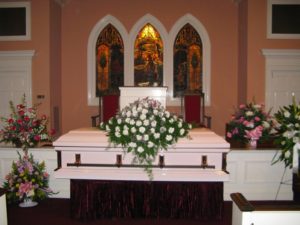 Time does not heal all wounds.  It does allow us the opportunity to move on with our lives and be thankful for the here and now.
John 14:6 "Jesus told him, "I am the way, the truth, and the life. No one can come to the Father except through me."  We should not fear death. Rather remember it is the beginning of a life eternal with Christ.
If you would like to view the original post regarding my sister's death click here.   She was 42.  She died on her 42nd birthday.  She doesn't know she has two grand children fathered by two separate men. It is on a day like this I wish our prayer and efforts to raise that child would have panned out.  Instead of having two children, she would have two years of college under her belt.
I sometimes wonder "what if".  However, I know in my heart even back 9 years ago that my sister didn't stand a chance.  She became yet another "victim" in a string of unfortunate souls that died as a direct result of their bad decisions.  Fentanyl poisoning along with street drugs, and bad lifestyle choices ended her life.  There was nothing I could do.  It is hard to remember that the choices of others will affect us adversely.
I want to remind you of that incase your current decisions will ultimately end with the termination of your life.  If you are struggling with substance abuse, please click here to find out more about breaking those bonds.  If you feel there is no hope and no other way out other than to end your own life, I beg you, Call 1-800-273-8255 or visit:  https://suicidepreventionlifeline.org/
I love and miss you my dear little sister until we meet again….
Stamp Happy and be a blessing!